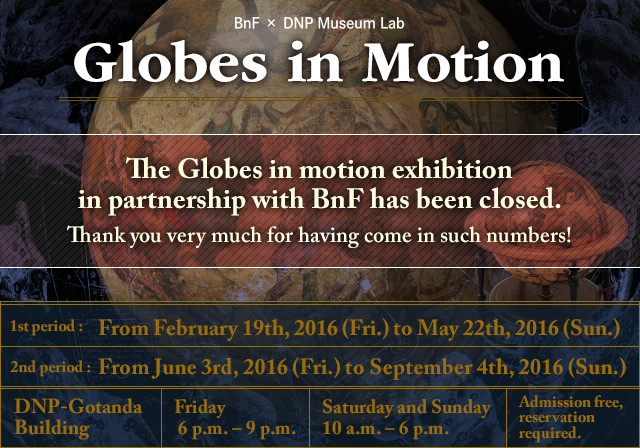 Jodocus I Hondius Globus coelestis Amsterdam, Netherlands 1600 3D Version of digitized data: ©DNP Dai Nippon Printing Co., Ltd. 2015 - origin of source: BnF © origin of source Gallica / Bibliothèque nationale de France
News
2016.9.5

The Globes in motion exhibition in partnership with BnF has been closed. Thank you very much for having come in such numbers!

2016.2.2

Bookings are now open for the "Globes in Motion" Exhibition
Online Reservation

2016.2.1

Now open : A dedicated site for "Globes in Motion"
2016.2.2

Reservations for the opening lecture ≪A journey through space and time: the ancient globes of the French national Library enhanced by 3D digitization ≫ are now closed.